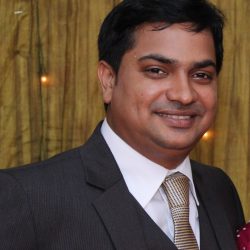 Dr. Iyer Satishkumar Krishnan
Pediatric Dentist, Child Specialist Dentist
Pediatric dentist, Dr. Iyer Satishkumar Krishnan obtained his Bachelor of Dental Surgery Degree from the reputed M.A. Rangoonwala College of Dental Sciences and Research Centre, Pune in 2005. For his excellence in academics and clinical programme, he was awarded the Best Outgoing Student Award from the institution.
Dr. Iyer then went on to pursue his Master's Degree in the field of Pediatric and Preventive Dentistry from the prestigious Government Dental College, Thiruvananthapuram, Kerala.
He has kept himself updated by attending a large number of courses in all fields of dentistry.
He is a consultant pediatric Dentist at various private dental clinics all over Mumbai. He is very dedicated and has been exclusively treating children for their dental problems. He specializes in a wide range of treatment procedures like fillings, root canal treatment for milk teeth, extractions, Crowns, etc. He as pediatric dentist also provides treatment for Differently Abled children. He believes that all children are unique and have to be managed with a lot of patience. Dr. Iyer speaks English, Hindi, Marathi, Tamil, Malayalam, and Gujarati fluently which enables him to bond and gel with his patients.